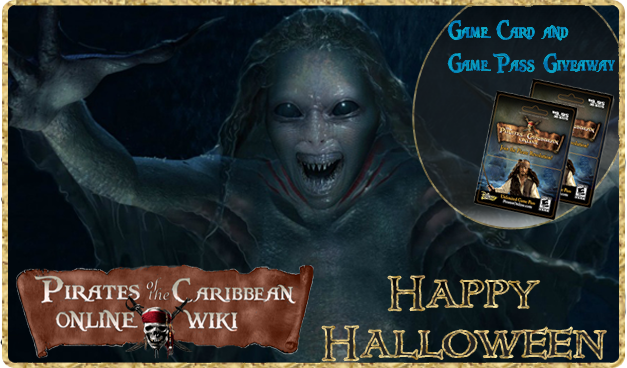 Happy Halloween pirates! Today's the day! Here are the winners of our Spooky Halloween Membership Giveaway!
Grand Prize (2 months of membership):
Seagull666

Winner's Loot (1 month of membership): David McMartin Son Of Sparrow
Runner Up (2 weeks of membership*): Henry Wildbane
Congratulations to our winners, and thank you to everyone who submitted an entry!
Note: If you have won the giveaway and do not respond to the winner's message on your message wall by November 5th, your prize will be handed over to one of our runner ups, Captaingoldvane2 or Caribbeangal.
*Code will not work on an account that has previously purchased an Unlimited Access subscription or game card.
Ad blocker interference detected!
Wikia is a free-to-use site that makes money from advertising. We have a modified experience for viewers using ad blockers

Wikia is not accessible if you've made further modifications. Remove the custom ad blocker rule(s) and the page will load as expected.