For details on the concept art, click here.
Recently, a Jolly Roger Island Concept Art Surfaced: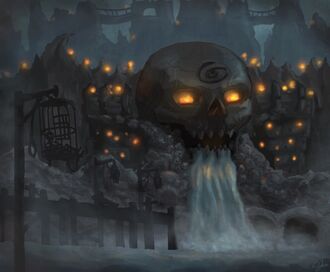 It was deemed "canceled" by the concept artist who posted it. However, she did hint they might reconsider. Do you think thats her way of hinting at it still being under production (without violating her contract, therefore losing her job).
I think it is a possibility, as there were multiple hints of a "Big Jolly Roger Plan" in the most recent "Looking back over the stern" News Post.
Please, share your thoughts
Ad blocker interference detected!
Wikia is a free-to-use site that makes money from advertising. We have a modified experience for viewers using ad blockers

Wikia is not accessible if you've made further modifications. Remove the custom ad blocker rule(s) and the page will load as expected.