Ahoy mates! I'm here to post some news about the Revive POTCO Petition, as well as some news about an update that has modified the wiki a little bit.
Petition Progress
As many of you have probably already heard, there's a large-scale professional petition to Revive POTCO to it's original glory, and make the game better overall.
Recently, the petition has reached a record of 1,000 signatures, and now it's making it's biggest step yet, contacting Disney.
The petition doesn't aim to contact the large company of Disney, but rather it's subsidiary the Disney Interactive Media Group (DIMG) who is responsible for making and maintaining MMOs like POTCO and Toontown, as well as developing Console and Mobile games.
First, the petitioners will be contacting key employees of DIMG. Some with marketing experience, financial experience, and people with direct involvement with POTCO (such as game producers or concept artists).
There is a very large list of people they will be contacting through various ways including Social Networks, Email, and the USPS (physical mail).
Also, to mark this milestone, all POTCO players that have signed the petition before September 30th are now listed here.
This does not mean the petition will stop accepting signatures. Please continue spreading the word across the Caribbean.
Signup Criteria
Each player may sign up one main pirate per individual person. You may sign up multiple pirates only if you have multiple unlimited access accounts where in that case you may sign up the main pirate of each unlimited account.
If you are a basic player and have basic accounts only, you may sign up only your main pirate from your main basic account.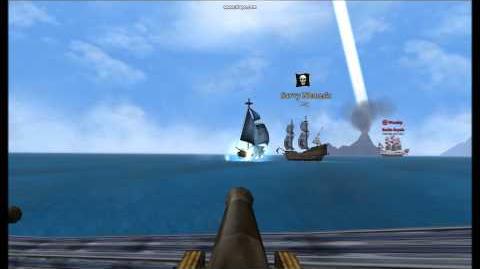 ---
Onto the minor news. Last night, the wiki's layout had a minor change. There is now more space on the sides of pages, allowing you to view more of our background. The Wikia banners on the top and the bottom of your browser window have been resized. Additionally, the Wiki Navigation background has been lengthened.
Due to minor bugs in the system, the bottom Wikia Banner does not show the proper gray cloth pattern, and the Navigation background has 2 overlapping Wiki logos. These issues are currently being worked out by the admins, and you should probably see the cosmetics go back to normal by the end of the day
---
Fair winds,
Ad blocker interference detected!
Wikia is a free-to-use site that makes money from advertising. We have a modified experience for viewers using ad blockers

Wikia is not accessible if you've made further modifications. Remove the custom ad blocker rule(s) and the page will load as expected.