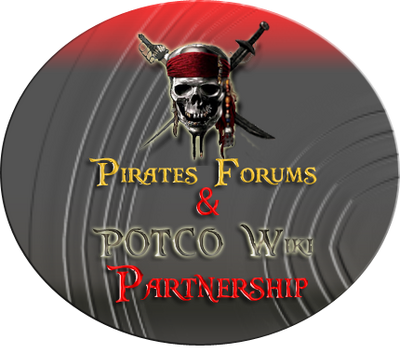 Ahoy mates! I'm very pleased to announce the wiki's official partnership with PiratesForums.co!

Pirates Forums is one of the most vibrant fan sites for Pirates Online that is on the web, and we're very excited to combine our two communities together!
We will be actively promoting Pirates Forums throughout the site.
New userboxes will be available soon for each Pirates Forums moderator rank, as well as for being a member on Pirates Forums. In addition to special userboxes, we will be cross-promoting any events either site hosts.
Also, as a special treat, all admins, rollbacks, and chat moderators that have an account on Pirates Forums have been given a special Wiki Staff rank.
If you don't already have a Pirates Forums account,
click here to sign up now!
---
Also, don't forget to sign the Revive POTCO Petition by clicking here.
Ad blocker interference detected!
Wikia is a free-to-use site that makes money from advertising. We have a modified experience for viewers using ad blockers

Wikia is not accessible if you've made further modifications. Remove the custom ad blocker rule(s) and the page will load as expected.