Just Recently, we were approved for a Wikia Spotlight! Wikia Spotlights is a program that features Wikis around the Wikia Community. You can view currently spotlighted Wikis in the Around Wikia's network section, at the bottom of any page. You should see our wiki appear there in the coming days and weeks.
Thanks to all you wonderful editors who have strived to make this wiki better! We wouldn't have been able to make 2,000 Pages, or get this Spotlight without you!
---
Update: The Spotlight is up!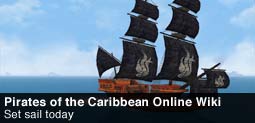 Ad blocker interference detected!
Wikia is a free-to-use site that makes money from advertising. We have a modified experience for viewers using ad blockers

Wikia is not accessible if you've made further modifications. Remove the custom ad blocker rule(s) and the page will load as expected.