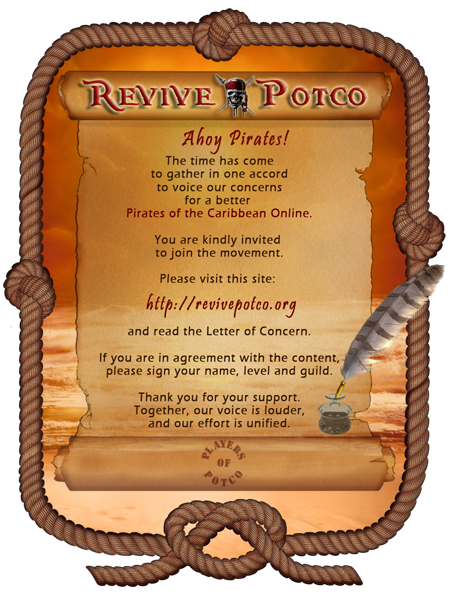 Click Here to Sign Up Now!
For More Detailed Information About What the Petition Will Entail, Click Here.
Today, a petition to revive POTCO was launched! This petition will show the Developers and Customer Service all of the improvements this game needs, and the improvements we, the players wish.
Many changes this petition will suggest include:
Fixes to Server Lag.
Improvements with Customer Support
A way to block hacking completely.
Glitch & Game Exploit Fixes
Many petitions before this have been dismissed by Pirates Online, but the massive scale and professional management of this petition makes it much more likely to get through to the core of Pirates Online's Employees.
Signup Criteria
Each player may sign up one main pirate per individual person. You may sign up multiple pirates only if you have multiple unlimited access accounts where in that case you may sign up the main pirate of each unlimited account.
If you are a basic player and have basic accounts only, you may sign up only your main pirate from your main basic account.
---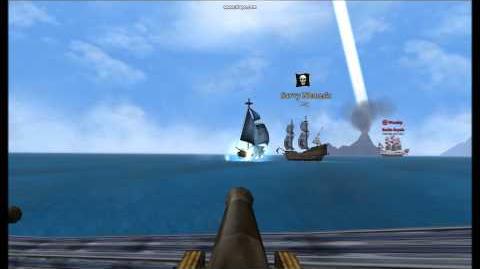 Ad blocker interference detected!
Wikia is a free-to-use site that makes money from advertising. We have a modified experience for viewers using ad blockers

Wikia is not accessible if you've made further modifications. Remove the custom ad blocker rule(s) and the page will load as expected.