This is a Daily Alpha Update. Developers release them every day, and this is the one for 20/01/2014 or 01/20/2014 depending on the location
Ah, I don't know what to say, is it actually true that you can recreate memories? Sadly, that's not the case, well not exactly, but the true question you should be asking is, can you make better memories? I would like to assure you, that this is something that you can definitely do! Anyhow, let's get to the point, our old friend is back, this asks for a celebration, aye? What could this old friend possibly be though mates? Could it be old bodies, is that what it is? Well, it isn't that, well not at the moment, oops did I just give away a future update? Anyway, it's our old friend " Flip Coin ", and yes he has a few other friends as well. There has been four others added as well, which are... Wave, Wink, Yawn, and Say Yes! Ah, I dearly miss these, that I do.
That's not the only good news though mates, we have a new body that we've added! It's actually my third favorite body type, which may surprise you. He may look chubby, or even fat, or even " Big boned " as some may reference it as, but don't let him fool you, this is still a fierce body type! The Male " Chubby " body type, one of my favorite. You must be anxious to download this, so here it is....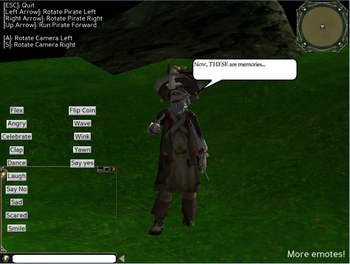 Downloads: Make your life easier and just run the installer! Click Here!
OR:
Once downloaded, in the area where you have downloaded, click on the shortcut sign. Make sure that the location says that it is going to wherever you placed it/game. It automatically comes up with C:/Male/game, so make sure it is pointing in the right direction!
To download, click Here!
Fixes:
Newly Added:
Flip Coin
More Emoticons
New Body Type
Ad blocker interference detected!
Wikia is a free-to-use site that makes money from advertising. We have a modified experience for viewers using ad blockers

Wikia is not accessible if you've made further modifications. Remove the custom ad blocker rule(s) and the page will load as expected.