There once was a monster his name was Warmonk He doesn't like anyone, he's just pure evil, and he's not a good person. ( He's the complete opposite ) Anyway, He romes around Tormenta, and watches people Die, and sits there like nothing is happening. His name is Warmonk, watch out for this creature it's feirce, and wild, and evil.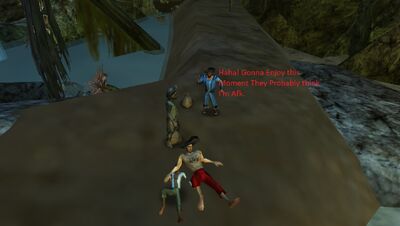 Ad blocker interference detected!
Wikia is a free-to-use site that makes money from advertising. We have a modified experience for viewers using ad blockers

Wikia is not accessible if you've made further modifications. Remove the custom ad blocker rule(s) and the page will load as expected.