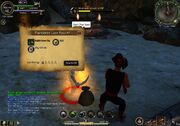 Hi, I'm John Doombringer, and today was the beginning of the Double Loot Weekend, which starts again tomorrow. I didn't get much from this event, but I did get some things. Here's what I got:
These are the only good things I got today. Well, thanks for reading. Bye! :D
---
JOHN

02:34, January 27, 2013 (UTC)JohnDoombringer
Ad blocker interference detected!
Wikia is a free-to-use site that makes money from advertising. We have a modified experience for viewers using ad blockers

Wikia is not accessible if you've made further modifications. Remove the custom ad blocker rule(s) and the page will load as expected.