Posted by The Crew on Sept. 10, 2016, 3:45 p.m.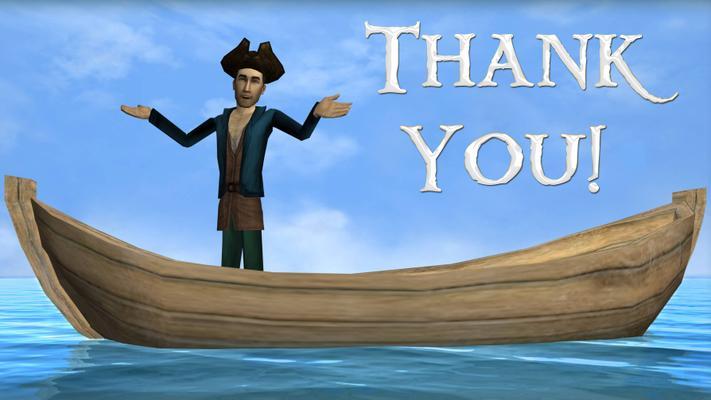 Ahoy everyone!
Today is a long awaited day. We've heard your suggestions, your questions, and even your complaints! And now, it's our absolute honor to finally announce that The Legend of Pirates Online will be completing its Alpha stage of development on September 19th, 2016. September 19th is a very significant day for every pirate here in the Caribbean. It's the anniversary of when Pirates of the Caribbean Online closed its doors. We're very excited to use this historic day in our community as our closing point of Alpha. Alpha has brought many new features, bugfixes, and optimizations -- even though it may be closing, Beta will be bringing so much more!
Your unwavering support since this project first started has meant the world to each and every one of us here at The Crew. Thank you for joining us at the Port Royal docks, in the IRC channel, and on the forums to share a laugh. Thank you for reporting those pesky bugs and for giving us your suggestions. You are what is driving us forward. You are the ones that are making all of this possible.
To show our gratitude, we will be having a week full of surprises leading up to September 19th, with new content being added to the game every day! Be sure to check in on this news blog for details regularly...
Additionally, starting tomorrow, we'll be upping PlayTime slots to 50 per hour -- so if you don't have a key, you can still experience all the fun there is to be had this week -- we have a lot of stuff in store for ye!
Thanks again, lads and lasses, from the bottom of our hearts. See you tomorrow for Day 1 of the event!
The Crew @ The Legend of Pirates Online
Ad blocker interference detected!
Wikia is a free-to-use site that makes money from advertising. We have a modified experience for viewers using ad blockers

Wikia is not accessible if you've made further modifications. Remove the custom ad blocker rule(s) and the page will load as expected.