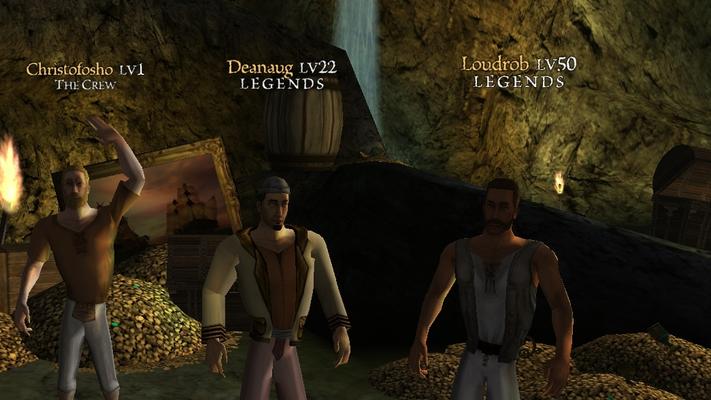 Ahoy, friends!
I've got some things to tell you, and you'll be pleased to hear them! The development team has a grandiose list of things that we have been bug fixing and tweaking, and we want to let you in on some of the amazing progress we've been making!
So to start off what is a rather large post, I wanted to first delve into the content we finished Alpha with. In Alpha, the users had the chance to test many things. This included: fishing, blackjack, poker, repair benches, sailing, weapons, enemies, looting, potions, teleporting, caves, interiors, crews, holidays, redemption codes, PvP, and NPC shops. Wow! What a list! I'm sure there are other things I missed, and I know that I excluded a few of the more backend details (movement, chatting, and other basics), which were extremely important in the testing phase.
So now, I know you're all interested in what we've had on our development server for the past month. The list is almost as large as the one I just mentioned: legendary fish, fishing boats, ship repair, ship looting, sea enemies, moving and chasing enemies, all weapons and skills, guilds, PvP, questing up to and almost completely Raven's Cove, cannon defense, the tutorial, and tons of optimizations to the existing content to make the game run quicker!
With those lists out of the way, I want to talk a little more about the features we are working hard to complete, and how much excitement is rushing through the team each day as more content is programmed. Our developers have been tasked with many things, including such features as Privateering, Ship Customization, and well defined match-making for crews and PvP. The developers also fix many bugs daily. When I say many, I mean MANY! We're making sure this game is polished and as clean as we can make it when we ship it out. Alpha was the time for a half-finished product, Beta is our chance to make Pirates of the Caribbean Online live again! And we will assuredly do that for you.
I hope you all have been excited and are anticipating the upcoming Beta release! We are excited to be doing this all voluntarily, all out of our own pockets, and out of our own time, just so that you all can experience this game again! We love the positivity that has been floating around the The Legends of Pirates Online community, and thank you so much for your continued support. You, the community, are a large reason why we keep on going with this project. So once again, thank you!
Please email any questions you have to support@piratesonline.co and we will try to answer where we can.

Christofosho and the TLOPO Development Team
Ad blocker interference detected!
Wikia is a free-to-use site that makes money from advertising. We have a modified experience for viewers using ad blockers

Wikia is not accessible if you've made further modifications. Remove the custom ad blocker rule(s) and the page will load as expected.