Posted by Roke William on Nov. 11, 2016, 7:15 a.m.
Ahoy ye pirates, this be Roke William! We're here with another developer update, and we're sure that you'd like to check this one out. Most of you who have seen the recently released Beta trailer might have noticed something intriguing, not easy to spot, but staring you right in the face? If you haven't seen it, we suggest you do, and continue reading this update right after you've watched it! Spoiler alert: A new island has appeared in the Caribbean!
After months of dedicated teamwork and countless hours of developing, we have prepared a new island to make it's way into the Disney Pirates of the Caribbean Online storyline. We are proud to present Isla Escondida!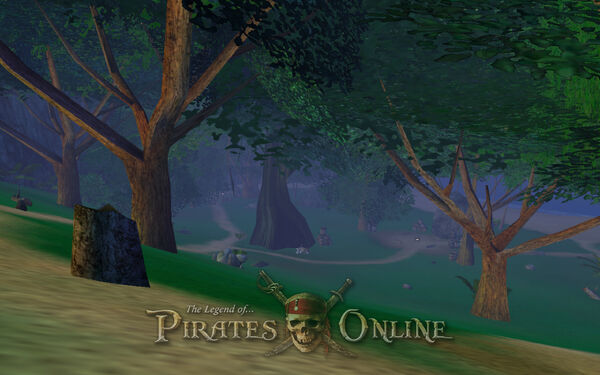 Jack Scurvyfoote and I began to experiment with new models, textures, and ideas. We produced our first prototype back in May 2016 and decided to carry on with the idea of creating a new island. We spent hours and hours working on the island. Once our prototype was finished in June, we thought we could produce a much better island and scrubbed the original.
We brainstormed with staff members, asked for critique, and overall looked for a more stable and advanced way of creating a new island. Jack and I found our answer and began to develop Isla Escondida in July! We picked apart how the other popular islands were created, such as Raven's Cove, Port Royal and Tortuga and decided to build similarly to that, but with a different style. When Jack and I first started working on Isla Escondida, I told him "I want this island to be as good as previously released." I paused and thought, "Wait! I want this island to be better!". Today we are constantly improving the island and fixing issues. We are both working diligently to create the first team-based island in The Legend of Pirates Online.
Not only will a new island come from this update in the future, but never seen before gameplay and features! We hope you listen in to our developer updates more frequently, and to see you next time!
Roke William and the Content Development Team
Ad blocker interference detected!
Wikia is a free-to-use site that makes money from advertising. We have a modified experience for viewers using ad blockers

Wikia is not accessible if you've made further modifications. Remove the custom ad blocker rule(s) and the page will load as expected.