Posted by Bryan Muschter on Oct. 1, 2016, 4 p.m.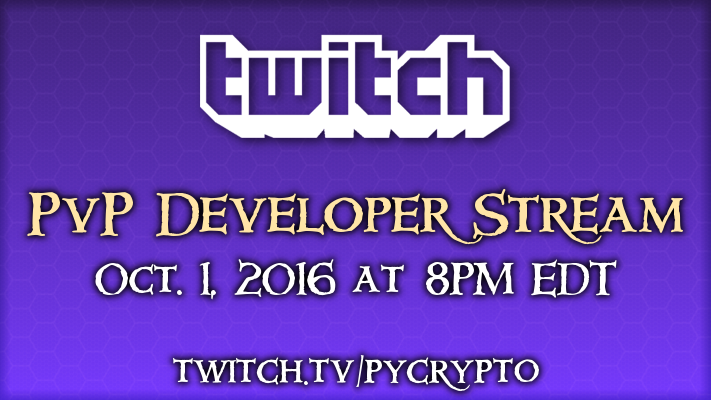 Hello everyone!
Tomorrow we will reach the second week of Alpha's closing -- the team is super excited about Beta and has been working non-stop on optimizing the game to bring you the best experience. If you haven't heard already, there will be a series of contests for Beta Keys and other prizes held on Pirates Forums, so don't forget to sail over there and check them out!
As promised, we will be keeping you up to date on what we have been working on. Today, I'll be hosting a Twitch Stream where I'll show the magic behind PVP! This will hopefully give you a taste of what development looks like for the team. The stream will start at 8:00PM EDT and end at 9:00PM EDT. It will be hosted here: twitch.tv/pycrypto.
I would love to see you there. Please feel free to stop by!
Ad blocker interference detected!
Wikia is a free-to-use site that makes money from advertising. We have a modified experience for viewers using ad blockers

Wikia is not accessible if you've made further modifications. Remove the custom ad blocker rule(s) and the page will load as expected.