As of September 2nd, 2014, the adventurous and extrordinary online experience Pirates of the Caribbean: Isles of War will be shutdown by playdom forever and eternity.
https://apps.facebook.com/islesofwar/
(enjoy the last moments of the game while it's still available)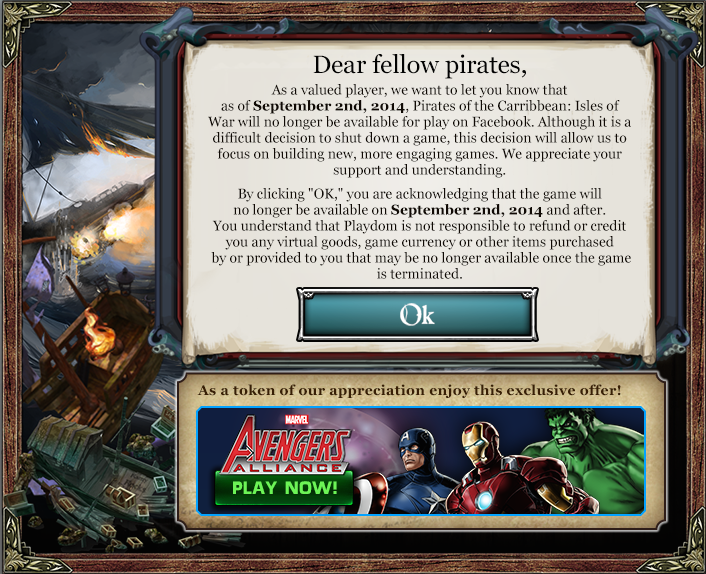 Official article:
Dear fellow pirates, As a valued player, we want to let you know that as of September 2nd, 2014, Pirates of the Caribbean: Isles of War will no longer be available for play on Facebook. Although it is a difficult decision to shut a game, the decision will allow us to focus on building new, more engaging games. We appreciate your support and understanding.
By clicking "OK" you are  acknowledging that the game will no longer be available on September 2nd, 2014 and after. You understand that Playdom is not responsible to refund or credit your virtual goods, game currency or other items purchased by or provided to you may no longer be available once the game is terminated.
JDP Announcement Video
Ad blocker interference detected!
Wikia is a free-to-use site that makes money from advertising. We have a modified experience for viewers using ad blockers

Wikia is not accessible if you've made further modifications. Remove the custom ad blocker rule(s) and the page will load as expected.