Well, we all know pirates, fish, monsters, and even Jumbees have to eat, so, if you have a recipe (must be related to pirate's online and please, no fake recipes) post them here! They can be hot or cold, big or small, smelly or sweet, sugary or salty! Just not enough salt to make it a kraken's kiss!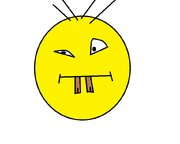 -Drew Shadowbunker
"You just got shadowbunked."
Ad blocker interference detected!
Wikia is a free-to-use site that makes money from advertising. We have a modified experience for viewers using ad blockers

Wikia is not accessible if you've made further modifications. Remove the custom ad blocker rule(s) and the page will load as expected.