So literally the weirdest thing ever just happened to me. So I was just looting in tormenta. Got a few skulls all junk so I left to go to ravens. I get there and go up to the mines and go to the part with the four ghosts. I get there and guess what I find, one ghost, and a DREGS??? Ya dregs as in the guys outside tormenta, what the heck?! I take a screenshot and sudenly they both dissapere. They come back a few seconds later and now there is a DEVOURER CRAB too!! A few seconds later another ghost pops up, then another crab. After taking a bunch of screenshots I attack them. I pull out my broadsword and guess what happens once I take my first swing, the game crahses!!! What the heck is going on!!!!! Its like I brought tormenta with me when I left!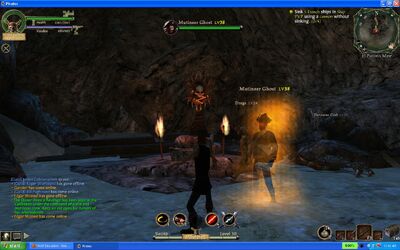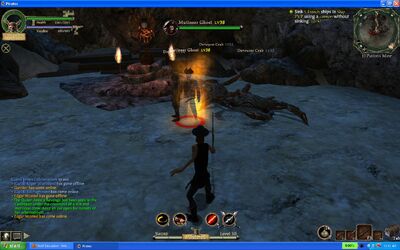 Ad blocker interference detected!
Wikia is a free-to-use site that makes money from advertising. We have a modified experience for viewers using ad blockers

Wikia is not accessible if you've made further modifications. Remove the custom ad blocker rule(s) and the page will load as expected.