The East India Trading Co is in danger. Spanish destroyed many forts and barracks on Wild Islands. Lord Beckett was found and captured by Navy... Richard Smith, the officer and the leader of EITC in Port Royal, started an expedition to Kingshead to announce the capture of his Lord. In Kinghead he met all the officers and members from the order of Black Guards. They decided that will search and find a path to arrange these problems.
A spanish aventurer, named Jack Cristoph Marless lived in Tortuga. He was a bad pirate, sank many ships, created big problems to Royal Navy and EITC.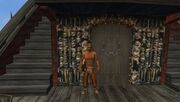 He defeated the most powerfull ship from Caribbean: Queen Anne's Revenge. Fought Le Schafe and other zombie crewmates.
One day, Jack was sailing to Tortuga to find some new informations about the delay of The EITC Fleet, which should take part near Kingshead. He found a way to Fort Dundee, but he was captured by Local Navy which were helped by his first mate, a traitor, Raven.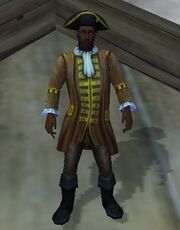 So, in a Saturday with lightings and storm, in Kinghead there was a mutiny. All pirates broke the cell bars and escape. Marless was their leader. They destoryed and killed every Officer or Assassin in their way to upper Fort. They entered in Fort and captured all Black guard's lords, but they didn't killed them, they made a deal.
Marless was invested as a Black guard and boss,guildmaster of Golden Company.
Beware pirates!!
This guild has more powerful weapons than EITC. They have the fastest ships from Caribbean dotated with Streamlined upgrades and worse Storm Chaser. Blue sails, medium class. Their bests are the sloops!
This is an order from Golden Company:
"If you meet or see this traitor, named Raven ( Captain Raven), write a comment containing the server and place where he was seen"
My regards,
Wanted Captain Jack Marless, leader of G Co Razvan Marius 18:44, December 19, 2011 (UTC)
-for piracy
-for many restricted things made in Caribbean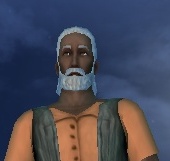 Beware, this i a dangerous pirate. He has low level , but he is very cunning. If you see him and don't tell us about him we consider that you helped him and you will be on the black list of G Co.
Ad blocker interference detected!
Wikia is a free-to-use site that makes money from advertising. We have a modified experience for viewers using ad blockers

Wikia is not accessible if you've made further modifications. Remove the custom ad blocker rule(s) and the page will load as expected.