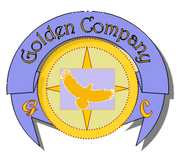 The meeting
3 Januray Antik between 2:30 and 3:30 Near Fort Charles, in Gipsy's Camp near GRACE.
The representant : Captain Marless Jack
The role and importance odf meeting: building the future of Golden Company, recuiting members and speak over some important subjects like Jolly's Invasions, Navy treasure Fleets and how these can be stopped.
Be patiance...
The results
new members: Janet Bridgevane (lvl 14)
Subjects discused: Jolly Roger's next invasion, the look of the fort, the priorities of GC
Decisions: We are having now only 2 members
Conclusion:
Today I met only 1 pirate, and speak problems; The situation is under control but tomorrow I wait more pirates in Fort Charles, on platform on Antik.
Ad blocker interference detected!
Wikia is a free-to-use site that makes money from advertising. We have a modified experience for viewers using ad blockers

Wikia is not accessible if you've made further modifications. Remove the custom ad blocker rule(s) and the page will load as expected.