For the Official Sail Emblem Release Notes, Click Here
First we asked Pirates to "strike their colors" and surrender their savviest ideas for new sail emblems. We now we invite you to fly yer colors with these five fantastic new emblems:
Congratulations to our Grand Prize winners!
Congratulations to our First Prize winners! We very proudly present their outstanding designs: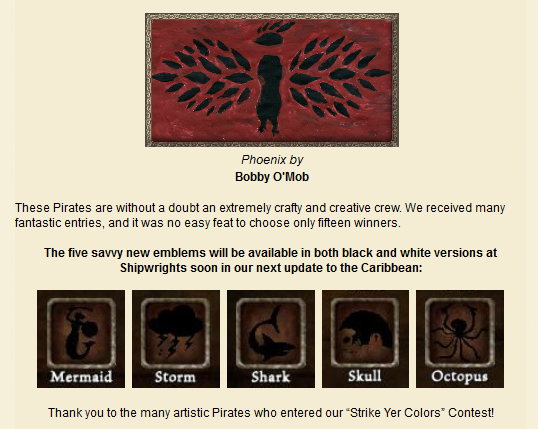 Which is the Best "Strike Yer Colors" Sail Emblem?
Ad blocker interference detected!
Wikia is a free-to-use site that makes money from advertising. We have a modified experience for viewers using ad blockers

Wikia is not accessible if you've made further modifications. Remove the custom ad blocker rule(s) and the page will load as expected.