New updates continue sailing into the Test Server, including several changes to
"Scoundrel of the Seas":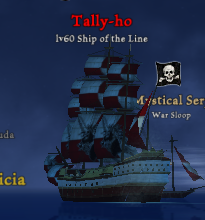 Strengthened masts and sails on Bounty Hunters and Warships
Popup messages for sinking ships no longer block view or have a border around them
Fixed a recurring crash with the "Scoundrel of the Seas" levels
Removed "Scoundrel of the Seas" level while in Privateering (PvP) mode
Fixed a crash with Infamy
Fixed a crash that occurred during the Black Pearl Boss battle
Have these changes helped you?Comment below NOW!
Ad blocker interference detected!
Wikia is a free-to-use site that makes money from advertising. We have a modified experience for viewers using ad blockers

Wikia is not accessible if you've made further modifications. Remove the custom ad blocker rule(s) and the page will load as expected.