This is a Daily Alpha Update. Developers release them every day, and this is the one for 03/12/2013
Starting to see a theme, eh? Well, we've added a little more to Tia's place; even more of a walk down memory lane!
Welcome to Cuba, but watch the alligators hiding in the swamp! It's early but you can see a little outline of tomorrow, and the day after... and after that!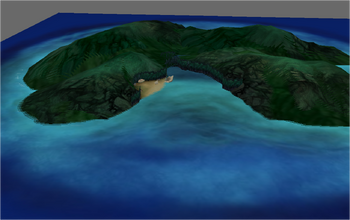 Downloads:
If you don't have an alpha key and are a developer, please contact me on my Message Wall and when we meet on chat, I shall give an alpha key.
Fixes:
Newly Added:
Cuba
Cutthroat trees
Water
Look through that Spyglass in the Crows Nest for some more alpha updates!
Ad blocker interference detected!
Wikia is a free-to-use site that makes money from advertising. We have a modified experience for viewers using ad blockers

Wikia is not accessible if you've made further modifications. Remove the custom ad blocker rule(s) and the page will load as expected.