This is a Daily Alpha Update. Developers release them every day, and this is the one for 09/01/2014 or 01/09/2014 depending on the location.
X Jumper released an update ages ago featuring Davy Jones being released. Well, now we have his crew! Seabeards, Brinescums and all inhabit this place cursing the place with their hexes. Outside you see crabs nipping yer feet, and Dregs guarding the place. Now you can kill them at this godforsaken island! The island of Davy Jones' crew...
...And the place I am talking about is Isla Tormenta. The place everyone loves to loot, plunder and pillage especially for those legendary weapons! It is home to infamous places: the gold room, thrall hall and the bridge. All brilliant for levelling, looting and much more! What's not to love about this place? Well, we have an addition. Davy Jones has arisen as fierce as ever and put on a curse to his crew. They have increased a particular skill, so watch out!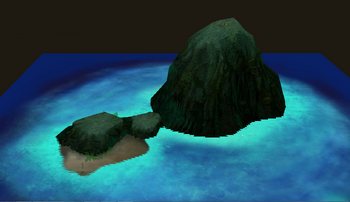 Downloads: Once downloaded, in the area where you have downloaded, click on the shortcut sign. Make sure that the location says that it is going to wherever you placed it/game. It automatically comes up with C:/Isla_Tormenta/game, so make sure it is pointing in the right direction!
To download, click Here!
Fixes:
Newly Added:
Look through that Spyglass in the Crows Nest for some more alpha updates!
Ad blocker interference detected!
Wikia is a free-to-use site that makes money from advertising. We have a modified experience for viewers using ad blockers

Wikia is not accessible if you've made further modifications. Remove the custom ad blocker rule(s) and the page will load as expected.