This is a Savvy Saturday Update. Developers release them every Saturday, and this is the one for 26/01/2014 or 01/26/2014 depending on the location.
Truth is to be told mates, that yesterday's Savvy Saturday update was just too good to match for today's. Today's is good though, and you'll see it (much better than it currently is) every time you enter the pirate world of Pirates Online Rewritten. "But Jack, you've already done the characters, which we see whenever we enter the pirate world". Well I'm already one step ahead of you on that, matey. It's not at all with any of the hard and complex world of running around a pirate, but something a landlubber could understand - getting around the launcher.
Of course, when you launch it then all you see is just some grey and something that doesn't launch our game at all! But it includes a secret password (hint) that I want you to find out when it works! Enter any username, but get the password correct and you'll see some wonderful writing come up. First person to find out exactly what the password it gets a free complimentary message of congratulations from me (okay, you may not want me to congratulate you, but I don't smell that much! It's just a little sea scent...)! And in other minor news, your downloading of our files has just got even quicker! Again, I thank Tomislav98 for recommending me Speedyshare, which we are now using for the updates. All you need to do is click on the name of the file (with the dotted underline). So enjoy this Sunday, it's just preparation for our Major Monday update!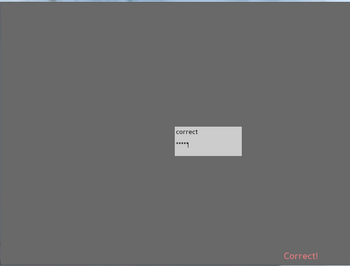 Downloads: Make your life easier and just run the installer! Click Here!
OR:
Once downloaded, in the area where you have downloaded, click on the shortcut sign. Make sure that the location says that it is going to wherever you placed it/game. It automatically comes up with C:/Launcher_Update/game, so make sure it is pointing in the right direction!
To download, click Here!
Fixes:
Newly Added:
Look through that Spyglass in the Crows Nest for some more alpha updates updates!
Ad blocker interference detected!
Wikia is a free-to-use site that makes money from advertising. We have a modified experience for viewers using ad blockers

Wikia is not accessible if you've made further modifications. Remove the custom ad blocker rule(s) and the page will load as expected.