This is a Daily Alpha Update. Developers release them every day, and this is the one for 30/11/2013
So, have any of you ever seen a person who's a cube? Let's go a little more supernatural.
Be a skeleton and walk (being fixed soon so no need to put a comment about that yet!) around. The skeleton being the first part of our character customization! So stroll around and explore!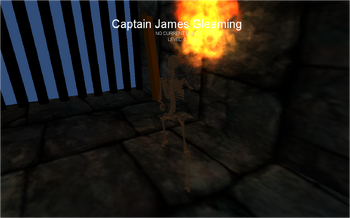 Downloads:
Fixes:
Newly Added:
Skeleton Model
Walking animation
Look through that Spyglass in the Crows Nest for some more alpha updates!
Ad blocker interference detected!
Wikia is a free-to-use site that makes money from advertising. We have a modified experience for viewers using ad blockers

Wikia is not accessible if you've made further modifications. Remove the custom ad blocker rule(s) and the page will load as expected.