Update: The outfits are gone. This was only a glitch. They did not purposely release most of the new outfits.
Recently, PotCO has released 9 outfits at once onto Live! 5 of these are new outfits, the other four being repeats. The new outfits are:
The repeats are:
The September outfit, Capt. Black, is also still there, making a total of 10 outfits! They probably won't last, so get in quick for this great deal!
Note: All outfits except Raven's Cove Mercenary are not on the Test Server.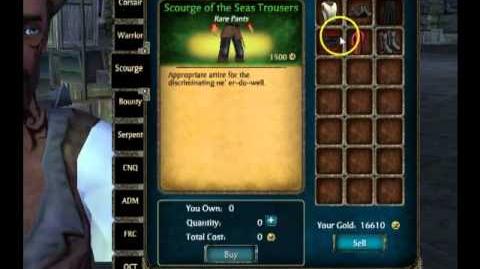 (Thanks to Marc Cannonshot for this video.)
Ad blocker interference detected!
Wikia is a free-to-use site that makes money from advertising. We have a modified experience for viewers using ad blockers

Wikia is not accessible if you've made further modifications. Remove the custom ad blocker rule(s) and the page will load as expected.