Ahoy pirates! Man, are you seriously excited for another savvy-nis Savvy Saturday? Because I am! And I would like to start now. But before I do that, it appears there are a bugs around here trying to attack our update, so I gotta get rid of them. I'll be right back!
(5 minutes later...)
AHH! EEK! Get away! Don't make me have to chop you bugs in half with my Thunderspine Sword! *chops* Ah, finally they are gone. I tell ya mates, bugs always want to ruin an awesome update like Savvy Saturday. They create game errors/glitches in the game. Good thing the team are here to fix them! Now lets get onto our update?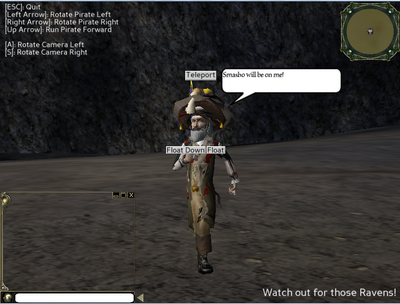 SAVVY-NIS!!! We be walking on Raven's Cove!

Downloads: Sorry mates, but Wikia has blocked these type of links because some of these type of links give viruses. However, our links to download updates should not give you a virus. I cannot provide the download links on this blog.

Fixes:
Newly Added:
Ad blocker interference detected!
Wikia is a free-to-use site that makes money from advertising. We have a modified experience for viewers using ad blockers

Wikia is not accessible if you've made further modifications. Remove the custom ad blocker rule(s) and the page will load as expected.