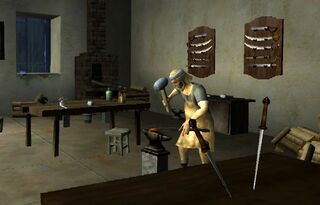 Wallace Blacksmith Shop is a small, but full service, blacksmith shop on Port Royal, operated by John Wallace. Also, the trainer Sam Ropevane can be found here, too.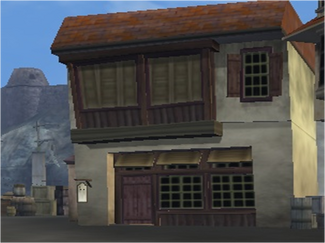 Weapons in Stock
The following items are available from Wallace.
Swords
Daggers
Throwing Knives
Ad blocker interference detected!
Wikia is a free-to-use site that makes money from advertising. We have a modified experience for viewers using ad blockers

Wikia is not accessible if you've made further modifications. Remove the custom ad blocker rule(s) and the page will load as expected.