Wicked Thicket
Comments

0
2,584pages on
this wiki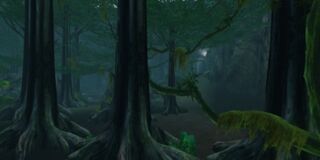 The Wicked Thicket is a dense wooded area on Port Royal which can be accessed from the south beach area or from the Royal Caverns. It is extremely similar to the Wildwoods of Tortuga.
The Thicket is populated by an assortment of critters, and is one of the only few places without any haunting undead.
It is not a particularly dangerous area, except to the newest of pirates, but one can still find themself surrounded by multiple enemies if not careful.
Critters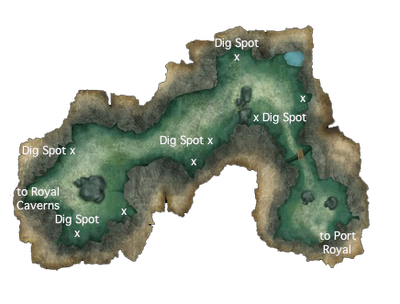 If you stand next to the boat and face the entrance you can FLY! You pick your boat and then quickly run forward. Then you run into a rock and you will get higher and higher. Then to go all over the cave go through an exit.