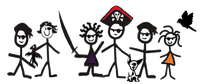 This page is a guide: Guides are essays that cover a specific topic in detail, in order to aid players to better grasp the topic. Guides may help you gain a better understanding of the game, but they are often written by a single editor, and the wiki offers no guarantee of their validity. Guides can be useful, but keep in mind that they may have a subjective point of view, or describe a specific approach to a subject which may not be the only solution.
To view all the guides on the wiki, please visit Category:Guides.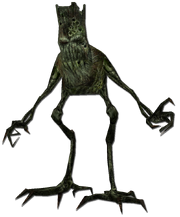 Ok, so you want to know how to do Invasions well.
The first tip for you is to use a gun, even if you have mastered your other weapons you will survive longer if you use a gun because of the less risk of being blown up by a Powder Keg Runner.
(A Blunderbuss is not reccommended because of the long reload and very limited range. I would use a bayonet or repeater pistol.)
My next piece of advice is to find a good spot to snipe skeletons if you go by the shipwright on port royal beach, not the docks you can find a way to climb up to the top of the ship thingy and shoot from there. I do it and I am really good at invasions I'm even better on Port Royal.
If you dont like your gun and you dont like sniping you can be a healer and attune pirates and skeletons and run around poking and healing or you could use your sword and fight in a group until you see a powder keg runner then dive for cover!
Enemies:
Powder Keg Runner, attack high weakness ranged attacks.
Spanish Undead and French Undead, attack medium weakness doll and ranged attacks.
Undead Bandit, Gravedigger and Raider, attack low to medium, weakness almost anything.
Undead Gypsy and Witchdoctor, attack low to medium weakness, gun and doll.
BOSSES YOU SHOULD WORRY ABOUT---- JOLLY ROGER
ATTACK, MEDIUM TO EXTREMILY HIGH!!! WEAKNESS, A LOT OF MASTERED PIRATES SO IF YOU ARE LOW LEVEL STAY AWAY!!!
Good luck--- Wolf Firemonger
Ad blocker interference detected!
Wikia is a free-to-use site that makes money from advertising. We have a modified experience for viewers using ad blockers

Wikia is not accessible if you've made further modifications. Remove the custom ad blocker rule(s) and the page will load as expected.