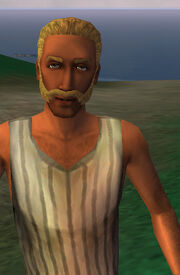 Living a lonely existance on the far-flung, crab-covered Isla Cangrejos was hard enough for Woodruff. But now with the French building cemeteries on his home, the island has become overrun with the undead.
Woodruff will need player's to help keep them at bay.
Quests
Ad blocker interference detected!
Wikia is a free-to-use site that makes money from advertising. We have a modified experience for viewers using ad blockers

Wikia is not accessible if you've made further modifications. Remove the custom ad blocker rule(s) and the page will load as expected.